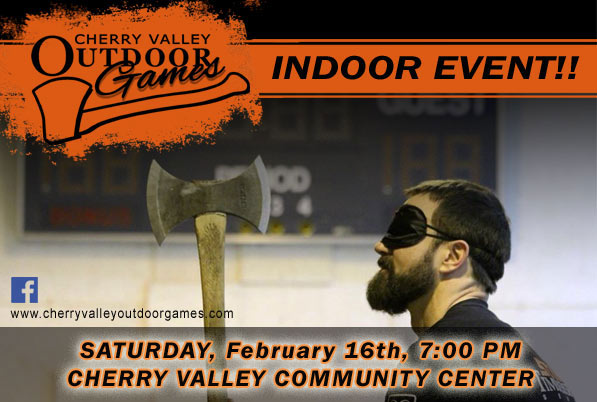 CHERRY VALLEY OUTDOOR GAMES INDOOR EVENT
Saturday, February 16th, 7:00 PM at Cherry Valley Community Center

It's time for the Cherry Valley Outdoor Games Indoor Event!
Join us for a lumberjack demonstration and musical guest Nick LeDuc. Food will be available with all proceeds to benefit the Daily Bread Food Pantry of Cherry Valley. We will have a chainsaw raffle and CVOG apparel available for purchase. Come out for a great night of fun and entertainment. Sponsors, vendors and volunteers come sign up early for our big event this June 14-16!